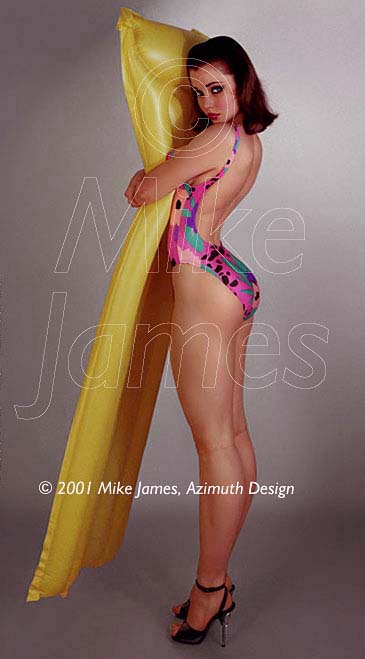 P027 Huggy

Can you believe Mike found this lovely floral swimsuit at Salvation army?  
So what if it's a couple sizes too small for Erin? It couldn't be more precious. 
Erin's pleading eyes and plump caboose combine into an irresistible dual assault 
on your sympathies..."Please!... Take me to the beach." answer: Uh,...okay.
Copyright © 2001Mike James, Azimuth Design
All photographs, in whole or in part, and all related materials are 
copyrighted and registered intellectual property of Azimuth Design. 
All rights reserved, in any media.
---
The Gremlins in the Garage webzine is a production of Firefly Design. If you have any questions or comments please get in touch.

Copyright © 1994-1997 Firefly Design.