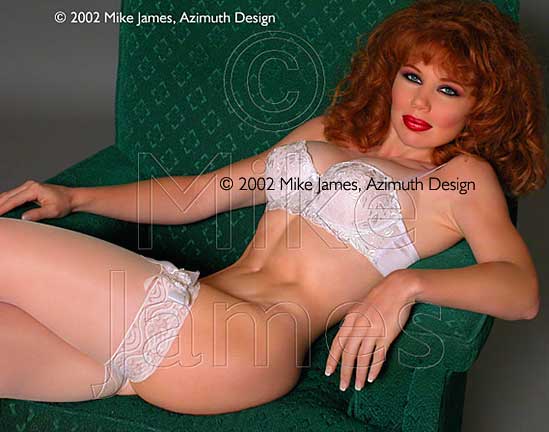 P101 Hello

Heather likes her chair.
I see clearly now why Mike decided Heather HAD to be more than just a simple one-time, 
commissioned photograph. And it's not just her obvious physical beauty. You can practically taste 
her composure here...the almost, sad eyes, the velvet, caved-in tummy, the relaxed bend in the wrist. 
Heather may claim that she doesn't feel all that pretty, but EVERYTHING in her demeanor
here says 100% different. She is simply "radiant"...VERY special.
Copyright © 2002 Mike James, Azimuth Design
All photographs, in whole or in part, and all related materials are 
copyrighted and registered intellectual property of Azimuth Design. 
All rights reserved, in any media.
---
The Gremlins in the Garage webzine is a production of Firefly Design. If you have any questions or comments please get in touch.

Copyright © 1994-1997 Firefly Design.