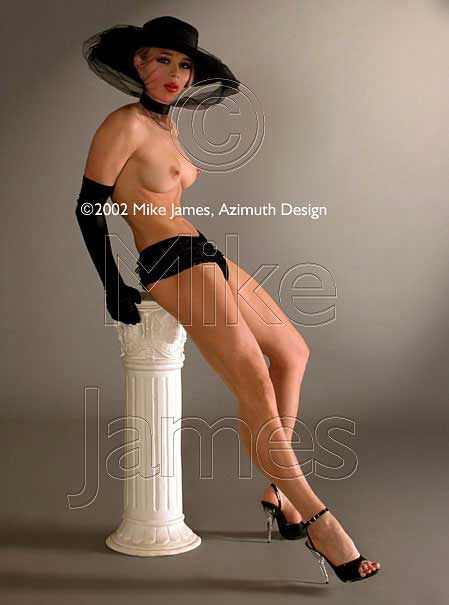 P109 Hat
Mike was sent this great hat by his good french friends, Isabelle and Philippe. 
It makes a perfect ensemble with the other articles Nico wears. 
This pic is a real legshow! Nico's gams look made of iron! Whew! 
This girl is simply an amazing beauty! A very CLASSY print! Get it, folks.
Copyright © 2002Mike James, Azimuth Design
All photographs, in whole or in part, and all related materials are 
copyrighted and registered intellectual property of Azimuth Design. 
All rights reserved, in any media.
---
The Gremlins in the Garage webzine is a production of Firefly Design. If you have any questions or comments please get in touch.

Copyright © 1994-1997 Firefly Design.