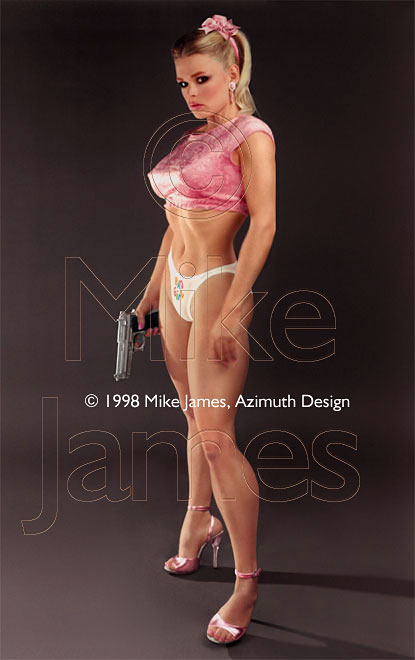 P013 Gun Dana

This is the very first photo of Mike's to see print. It was employed as an
"eye-catcher" in a resin kit ad, and boy did it do the trick. In fact, requests for this
gun-totin' innocent have been coming in ever since. Wonder why?
By the way, it says "Bad Girl" on her little panties. Have MERCY, Dana!
Copyright © 1998 Mike James, Azimuth Design
All photographs, in whole or in part, and all related materials are 
copyrighted and registered intellectual property of Azimuth Design. 
All rights reserved, in any media.
---
The Gremlins in the Garage webzine is a production of Firefly Design. If you have any questions or comments please get in touch.

Copyright © 1994-1997 Firefly Design.