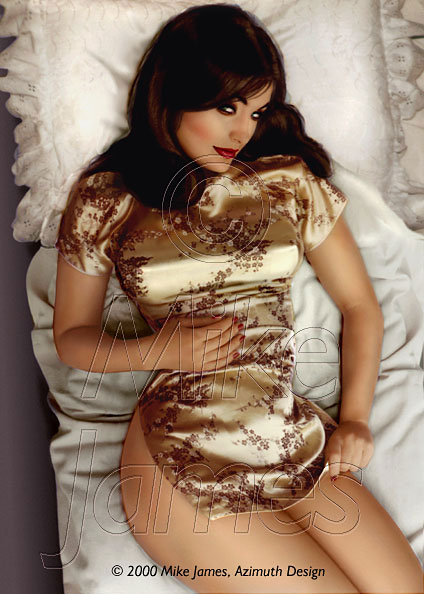 P062 Gold Tina

Tina brought this cute little Cheong Sum dress with her to the shoot. 
Mike says he thinks it was her grandmother's. I personally can't imagine ANYONE 
filling it out like Tina does here. We love the contrast of the shiny metallic fabric 
with her flawless, buttery skin. Swoonworthy...the stuff of dreams.
Copyright © 2000 Mike James, Azimuth Design
All photographs, in whole or in part, and all related materials are 
copyrighted and registered intellectual property of Azimuth Design. 
All rights reserved, in any media.
---
The Gremlins in the Garage webzine is a production of Firefly Design. If you have any questions or comments please get in touch.

Copyright © 1994-1997 Firefly Design.