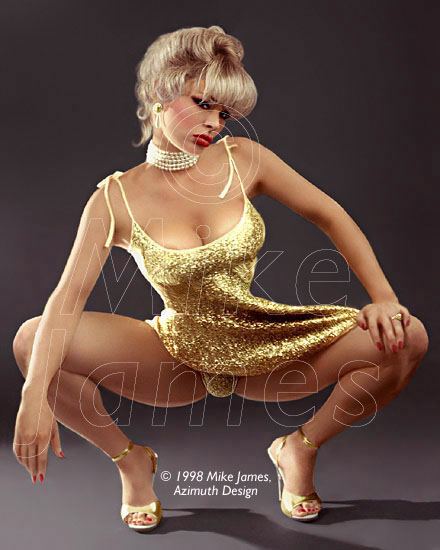 P003 Gold Rest

Mike never just puts a girl in a fetching outfit and shoots away. He almost always hints 
at a back-story. Here, he pictured this glittering golden beauty cooling off 
after a grungy bit of dancing.The look she communicates 
lets you know she's ready for more.
Copyright © 2001 Mike James, Azimuth Design
All photographs, in whole or in part, and all related materials are 
copyrighted and registered intellectual property of Azimuth Design. 
All rights reserved, in any media.
---
The Gremlins in the Garage webzine is a production of Firefly Design. If you have any questions or comments please get in touch.

Copyright © 1994-1997 Firefly Design.