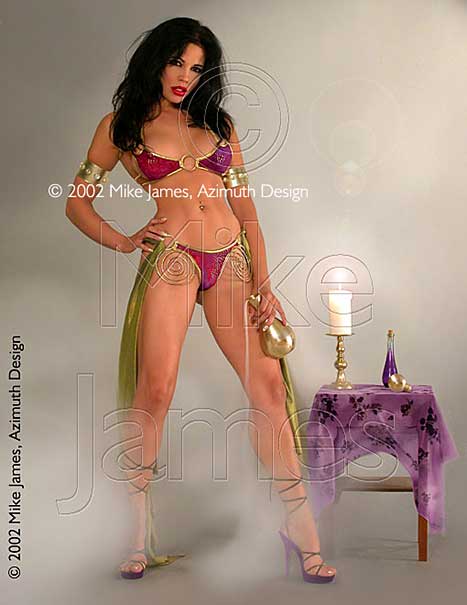 P092 Genie

Barbara Eden's got nothing on you Avery. Somebody give this girl a series!
Mike says Avery came up with this outfit herself...pulled a bikini off the rack, 
hung some christmas ornaments on the bottoms, draped a cloth, and had Mike
make the armbands from mailing tubes....unbelievable!
And, uh...Avery? Mike says you bellyache about being a little "shortwaisted".
 Well, if that means you are ALL LEGS, it's hardly a shortcoming. You're BEAUTIFUL!
Copyright © 2002 Mike James, Azimuth Design
All photographs, in whole or in part, and all related materials are 
copyrighted and registered intellectual property of Azimuth Design. 
All rights reserved, in any media.
---
The Gremlins in the Garage webzine is a production of Firefly Design. If you have any questions or comments please get in touch.

Copyright © 1994-1997 Firefly Design.