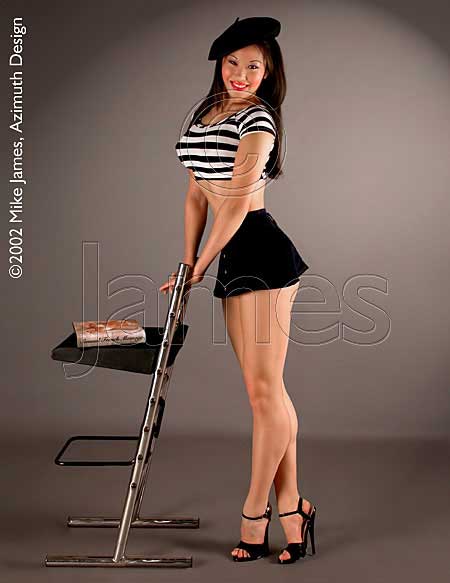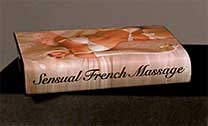 P122 Frenchy
I simply LOVE this outfit!!!! And her strong, beautifully-crossed dancer's legs!
And those ridiculously high, high heels! And her sumptuous chest, heaved heavenward!
And those gorgeous, smiling eyes! But the REAL kicker to this photo is too small to see.
 So I told Mike to include a closeup of the book on the chair, which makes clear
that the seat...is for YOU. ....Marvelous!

Copyright © 2002 Mike James, Azimuth Design
All photographs, in whole or in part, and all related materials are 
copyrighted and registered intellectual property of Azimuth Design. 
All rights reserved, in any media.
---
The Gremlins in the Garage webzine is a production of Firefly Design. If you have any questions or comments please get in touch.

Copyright © 1994-1997 Firefly Design.