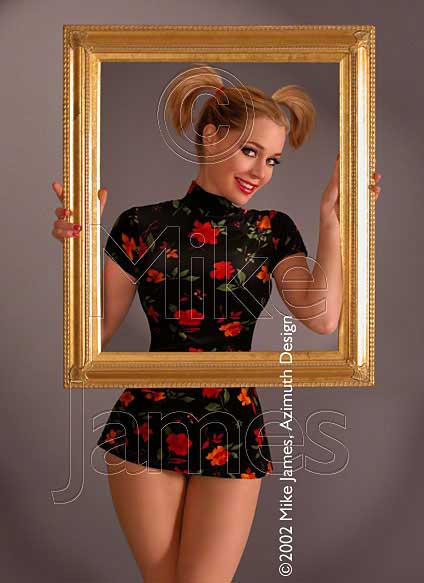 P108 Framed
"Pretty as a picture"... Never was a saying so apt.
Here Nico's showing off that stunning ballerina's body to full effect. 
Good Lord, she's cute!!! If I were to frame this print, I would try to find 
the same frame she's holding.That would be PERFECT!
We LOVE this little velvet play dress! And the very sweet model in it.
Copyright © 2002Mike James, Azimuth Design
All photographs, in whole or in part, and all related materials are 
copyrighted and registered intellectual property of Azimuth Design. 
All rights reserved, in any media.
---
The Gremlins in the Garage webzine is a production of Firefly Design. If you have any questions or comments please get in touch.

Copyright © 1994-1997 Firefly Design.