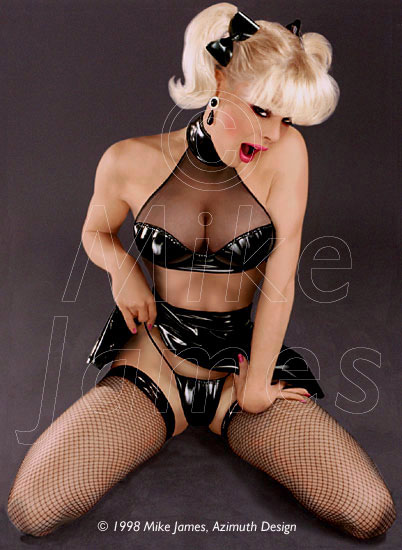 P002 Flirt

Good lord! Our little blonde sweetheart also made quite a naughty little "bad" girl. 
Mike was thinking "Bad Tabitha" when he snapped her very fit body into this wicked ensemble.
Can you believe those bows in her hair were made from electrical tape?
Copyright © 2001 Mike James, Azimuth Design
All photographs, in whole or in part, and all related materials are 
copyrighted and registered intellectual property of Azimuth Design. 
All rights reserved, in any media.
---
The Gremlins in the Garage webzine is a production of Firefly Design. If you have any questions or comments please get in touch.

Copyright © 1994-1997 Firefly Design.