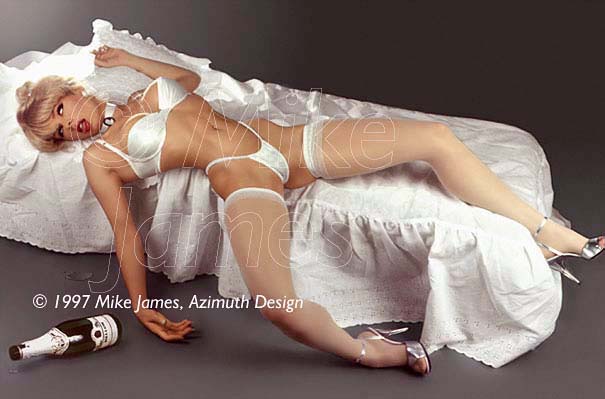 P015 Drunk

Okay. Deep breaths. Deeeeeep breaths...thaaahat's it. Try to keep it together here now.
Having drained a full bottle of champagne, her legs all floppy, poor little Dana appears to be in need 
of a little assistance. Try reeeeeeealy hard now to ram down those dark urges, 
as you tuck her in for the night. An unbelievably seductive image. Sweet dreams guys.
Copyright © 2001Mike James, Azimuth Design
All photographs, in whole or in part, and all related materials are 
copyrighted and registered intellectual property of Azimuth Design. 
All rights reserved, in any media.
---
The Gremlins in the Garage webzine is a production of Firefly Design. If you have any questions or comments please get in touch.

Copyright © 1994-1997 Firefly Design.