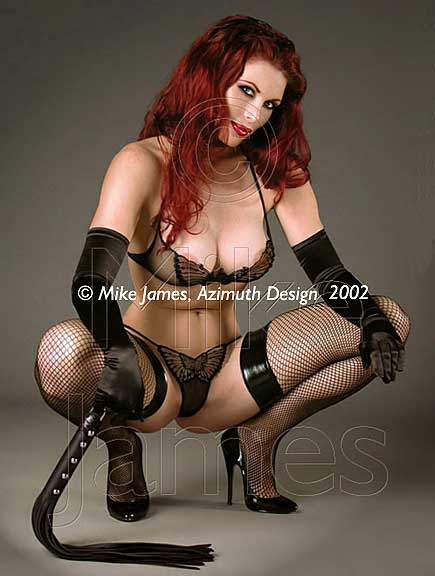 P089 Dare

I don't know about you, but we'd take her up on it. Even on a DOUBLE dare. 

This picture is simply a tour-de-force. The look in Jasi's eyes alone could not be 
more captivating. And there's that knowing half-smile, reminiscent of DaVinci's 
Mona Lisa. But add to that, Jasi's incredible physique and her confident, 
open, body language, and you have what is essentially a statement of 
pure, wonderful female power.
Copyright © 2001 Mike James, Azimuth Design
All photographs, in whole or in part, and all related materials are 
copyrighted and registered intellectual property of Azimuth Design. 
All rights reserved, in any media.
---
The Gremlins in the Garage webzine is a production of Firefly Design. If you have any questions or comments please get in touch.

Copyright © 1994-1997 Firefly Design.