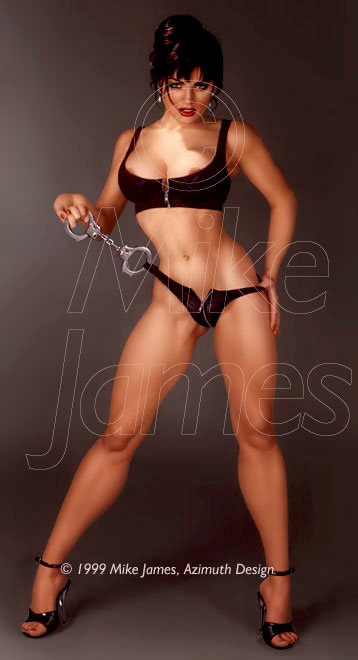 P005 Dangerous

Mike's really good at highlighting musculature and gently nudging bodies 
into dreamscapes, but in Tina's case, he says it's not really all that much work.
This photo begs the question, "Is that leather bikini half-zipped, or half un-zipped?"
Tina's "I dare you" stare and cuffs help with that answer. Yikes!
Copyright © 2001 Mike James, Azimuth Design
All photographs, in whole or in part, and all related materials are 
copyrighted and registered intellectual property of Azimuth Design. 
All rights reserved, in any media.
---
The Gremlins in the Garage webzine is a production of Firefly Design. If you have any questions or comments please get in touch.

Copyright © 1994-1997 Firefly Design.