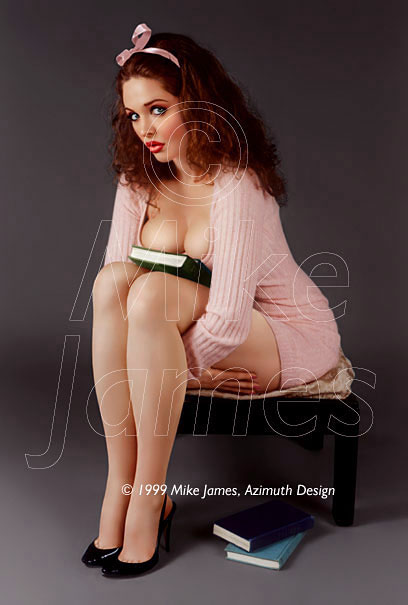 P009 Bookworm

Shannon has an unmistakable "Irish lassie" look, a flawless profile and flowing red curls. 
She's young and ALL legs (as a dance instructor, that's nice). She's a little on the shy side...
She's ACTUALLY making sure here, Mike's not seeing where he's not supposed to.
Charming.

Copyright © 2001 Mike James, Azimuth Design
All photographs, in whole or in part, and all related materials are 
copyrighted and registered intellectual property of Azimuth Design. 
All rights reserved, in any media.
---
The Gremlins in the Garage webzine is a production of Firefly Design. If you have any questions or comments please get in touch.

Copyright © 1994-1997 Firefly Design.