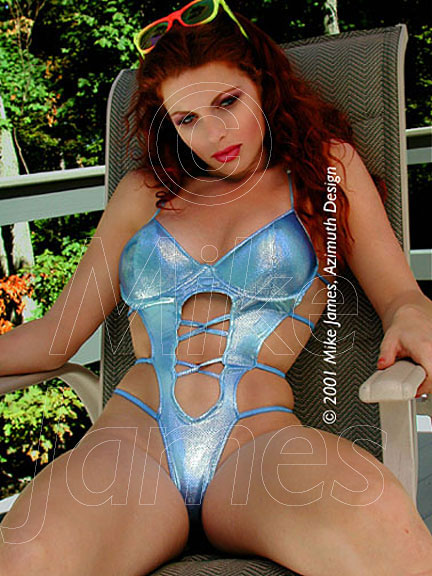 P042 Blue Split

Man, this is one maddening swimsuit...you can almost FEEL it biting into Jasi's soft, 
flawless flesh, in places that could not be more wicked. And Jasi doesn't offer much 
help cooling us off... with that forward slouch, opened legs and piercing gaze. 
This is a multi-layered, full frontal assault to the id. No one gets out alive.
Copyright © 2001Mike James, Azimuth Design
All photographs, in whole or in part, and all related materials are 
copyrighted and registered intellectual property of Azimuth Design. 
All rights reserved, in any media.
---
The Gremlins in the Garage webzine is a production of Firefly Design. If you have any questions or comments please get in touch.

Copyright © 1994-1997 Firefly Design.