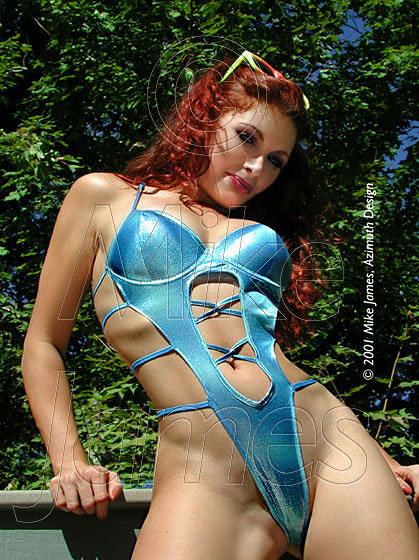 P047 Blue Hip

Oh my, somebody save me!!! A beautiful warm summer day, and Jasi's lithe frame...
 tied up tight, in a pool-blue (gulp, can we even call this body cage a swimsuit?) swimsuit.
That hipshot! That tender, strangled, baby flesh! It's smooth as VELVET! 
Jasi, you're hotter than a heap of viagra!
Copyright © 2001Mike James, Azimuth Design
All photographs, in whole or in part, and all related materials are 
copyrighted and registered intellectual property of Azimuth Design. 
All rights reserved, in any media.
---
The Gremlins in the Garage webzine is a production of Firefly Design. If you have any questions or comments please get in touch.

Copyright © 1994-1997 Firefly Design.