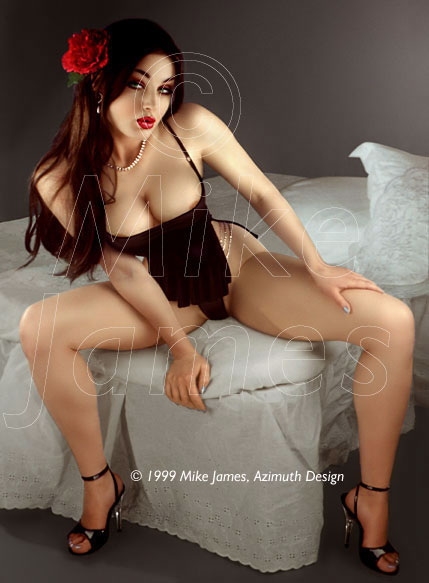 P004 Black Tina

Tina may be a "petite" package, but jeez Louise!... what a package!!!
Mike particularly likes Tina's exotic Asian quality and lovely green eyes. 
From what we hear, she's also quite the actress. You'd never suspect from this 
wicked pose that Tina's a playful, fun-lover. A great, room-commanding picture.
Copyright © 1999 Mike James, Azimuth Design
All photographs, in whole or in part, and all related materials are 
copyrighted and registered intellectual property of Azimuth Design. 
All rights reserved, in any media.
---
The Gremlins in the Garage webzine is a production of Firefly Design. If you have any questions or comments please get in touch.

Copyright © 1994-1997 Firefly Design.