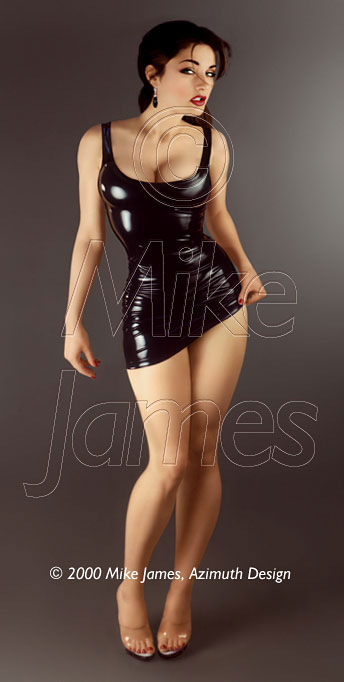 P057 Black Dress

Every model Mike's photographed has been snapped into this figure-squeezing number, 
and they ALL want to take it home with them. It is so incredibly flattering on everyone, 
that it was hard to choose who wore it "best". But, we like this choice. 
The look on Tina's face with that jutting chin and clenched teeth is perfect. 
And again, always pay attention to the loose hands in Mike's pictures.
Copyright ©2000 Mike James, Azimuth Design
All photographs, in whole or in part, and all related materials are 
copyrighted and registered intellectual property of Azimuth Design. 
All rights reserved, in any media.
---
The Gremlins in the Garage webzine is a production of Firefly Design. If you have any questions or comments please get in touch.

Copyright © 1994-1997 Firefly Design.