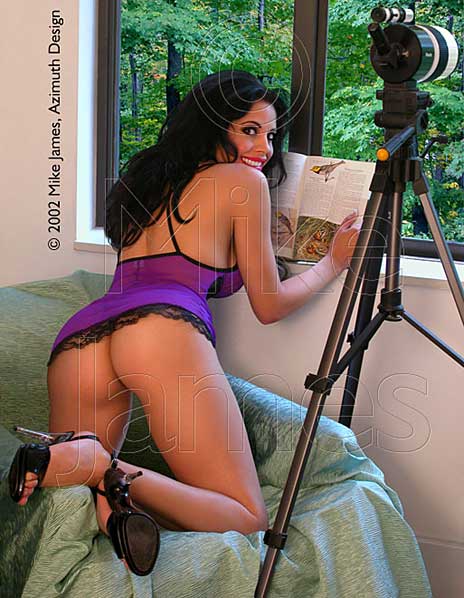 P096 Bird Watcher

This both WAS a planned shot,...and not. 
Mike says Avery was indeed wearing this violet teddy for previous bed poses. 
But he ran downstairs to load the camera with fresh batteries, and when he came back,
Avery was in this position, her teddy crawled up nicely, watching the birds outside.
Do women have ANY idea what a "vision" like this does to a poor guy? 
You can purchase a house with this currency!
Copyright © 2002 Mike James, Azimuth Design
All photographs, in whole or in part, and all related materials are 
copyrighted and registered intellectual property of Azimuth Design. 
All rights reserved, in any media.
---
The Gremlins in the Garage webzine is a production of Firefly Design. If you have any questions or comments please get in touch.

Copyright © 1994-1997 Firefly Design.