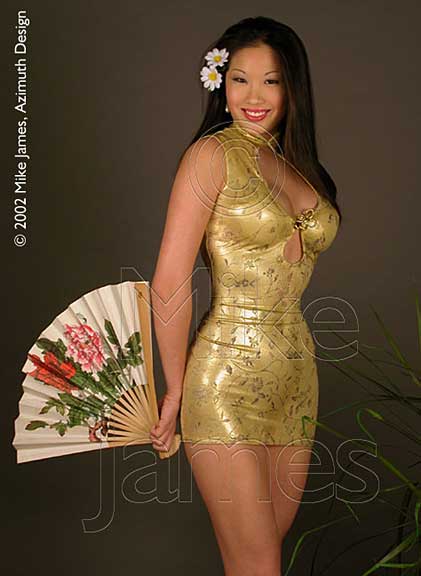 P117 Big Fan
Wow!!! Okay, yeah,... I could be a "big fan".... Of the girl! 
That dress holds no secrets! What a total DOLL! Lucy Lui look out, 
Miss Yang is hot on your tail. What a simply gorgeous visage, 
everything here screams sweetness, but that rip-roaring body beneath 
that merest scrim of fabric, whew! That's a body MADE for gettin' jiggy.

Copyright © 2002 Mike James, Azimuth Design
All photographs, in whole or in part, and all related materials are 
copyrighted and registered intellectual property of Azimuth Design. 
All rights reserved, in any media.
---
The Gremlins in the Garage webzine is a production of Firefly Design. If you have any questions or comments please get in touch.

Copyright © 1994-1997 Firefly Design.