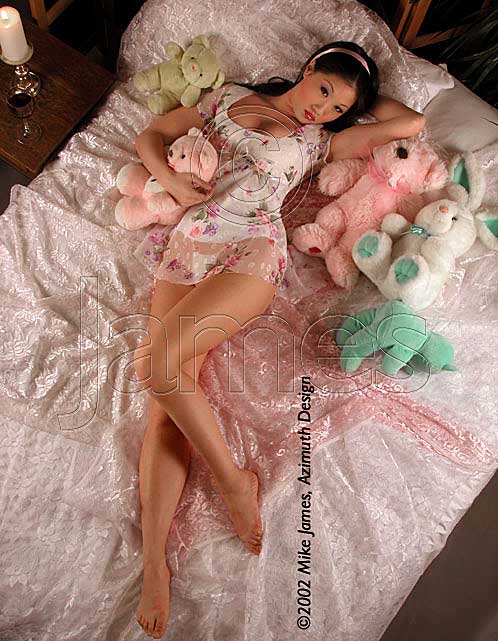 P120 Beddy Bye
Here's the lower half of "Baby Diane", and quite the show it is.
I'm sure it's partly because the camera is closer to her lower extremities, 
or maybe that the satin under-part of her dress is cropped at the lower tummy,
but Diane's legs appear to be fully 2/3rds of her body! So, for those out there 
who prefer girls to be NOTHING but legs,..get this, and eat up.

Copyright © 2002 Mike James, Azimuth Design
All photographs, in whole or in part, and all related materials are 
copyrighted and registered intellectual property of Azimuth Design. 
All rights reserved, in any media.
---
The Gremlins in the Garage webzine is a production of Firefly Design. If you have any questions or comments please get in touch.

Copyright © 1994-1997 Firefly Design.