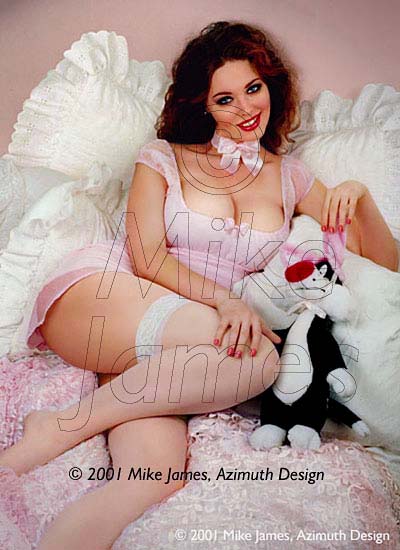 P021 Bed Time

Sweet as candy! Shannon in pink seems positively made to ADORE! 
She's too timid to ask, but that delicate, feathery caress being applied to Sylvester's 
rabbit ears could not be MORE communicative...she's ready to play. 
So PRETTY in pink! I could watch cartoons in bed with you all day long.
Copyright © 2001Mike James, Azimuth Design
All photographs, in whole or in part, and all related materials are 
copyrighted and registered intellectual property of Azimuth Design. 
All rights reserved, in any media.
---
The Gremlins in the Garage webzine is a production of Firefly Design. If you have any questions or comments please get in touch.

Copyright © 1994-1997 Firefly Design.