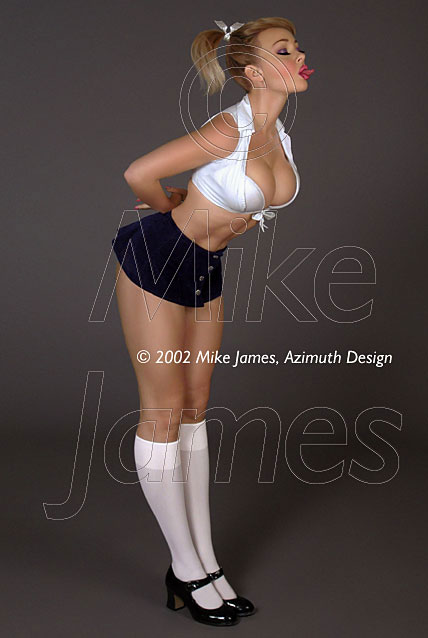 P080 Beautiful Brat

Gadzooks!!! If Rachael walked down the street in THIS outfit, she'd leave 
a 50-car pile-up in her wake! I mean, honestly, which is more ludicrous, that tie-top
 that she positively EXPLODES from, or that insulting excuse for a skirt.
This innsousciant brat needs to be bent over someone's knee and taught some manners!
A future classic, we predict.

Copyright © 2002 Mike James, Azimuth Design
All photographs, in whole or in part, and all related materials are 
copyrighted and registered intellectual property of Azimuth Design. 
All rights reserved, in any media.
---
The Gremlins in the Garage webzine is a production of Firefly Design. If you have any questions or comments please get in touch.

Copyright © 1994-1997 Firefly Design.