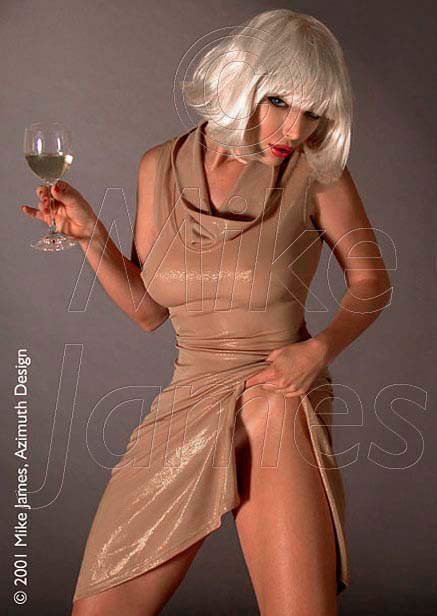 P035 Bare

Here's the perfect-bodied, blonde-tressed Jasi sheathed in a mere SKIN of a dress! 
Mike says indeed this dress was like a condom!...so clingy and revealing that even the merest 
G-string STILL showed. No problem for Jasi, displaying to Mike her elegant solution.
And, of course, Mike clicks the shutter.... Jeez-o-mently! What a team-up they make!
Copyright © 2001 Mike James, Azimuth Design
All photographs, in whole or in part, and all related materials are 
copyrighted and registered intellectual property of Azimuth Design. 
All rights reserved, in any media.
---
The Gremlins in the Garage webzine is a production of Firefly Design. If you have any questions or comments please get in touch.

Copyright © 1994-1997 Firefly Design.