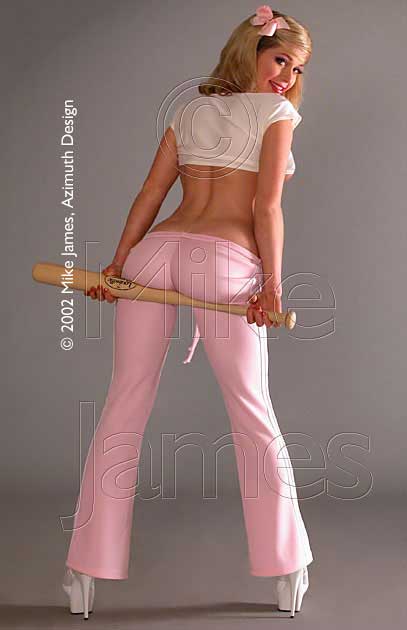 P107 Ball Bat
This is sooo dirty...but soooo sweet! 
What exactly is that wonderful smile for? It's clear Nico's suggesting you 
play with her...but play what?...baseball, or...or...*gulp*. 
The two-fisted grip could not be more suggestive. How do you do it Mike? 
Keep it all so innocent ...and yet so screamingly naughty?
Copyright © 2002Mike James, Azimuth Design
All photographs, in whole or in part, and all related materials are 
copyrighted and registered intellectual property of Azimuth Design. 
All rights reserved, in any media.
---
The Gremlins in the Garage webzine is a production of Firefly Design. If you have any questions or comments please get in touch.

Copyright © 1994-1997 Firefly Design.