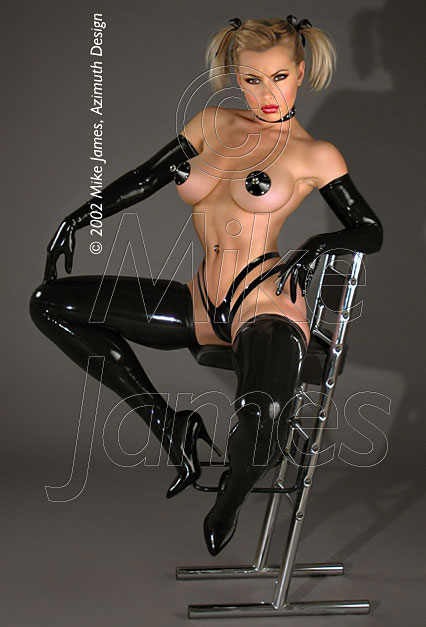 P082 Bad Rachael

Woah!!!!! It appears Mike's just stepped into a whole new category of sexy here! 
He seems to be presenting Rachael as a kind of updated version of his very popular "Bad Tabitha"kit. 
Mike exclaims, "Rachael makes the PERFECT Bad Tabitha! She even has Bad Tabby's lisp!" (comicbook). 
I really don't think I need to say much about this picture. RACHAEL's saying it herself, 10 times louder. 
I only want to say this...for the record. This picture's so freaking hot, it's SICK! I'm totally in love! 
Damn you Rachael! I'll be dreaming of you now!

Copyright © 2002 Mike James, Azimuth Design
All photographs, in whole or in part, and all related materials are 
copyrighted and registered intellectual property of Azimuth Design. 
All rights reserved, in any media.
---
The Gremlins in the Garage webzine is a production of Firefly Design. If you have any questions or comments please get in touch.

Copyright © 1994-1997 Firefly Design.