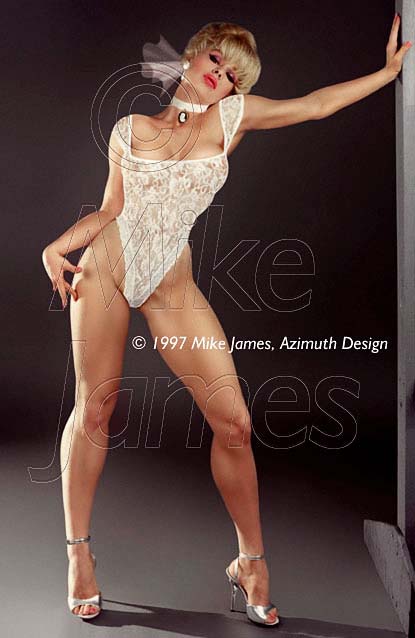 P073 BadBride

Mike gives the model fully 90% of the credit for making this photo work.
The lighting is fairly straightforward.The outfit, not all THAT special. Make-up? Attractive, 
but not uncommonly so. Dana's the driving force here, her body language, her expression, 
those big meaty legs, that dainty little finger touching herself. A natural born heartbreaker.
Copyright ©  1997 -98 Mike James, Azimuth Design
All photographs, in whole or in part, and all related materials are 
copyrighted and registered intellectual property of Azimuth Design. 
All rights reserved, in any media.
---
The Gremlins in the Garage webzine is a production of Firefly Design. If you have any questions or comments please get in touch.

Copyright © 1994-2001 Firefly Design.