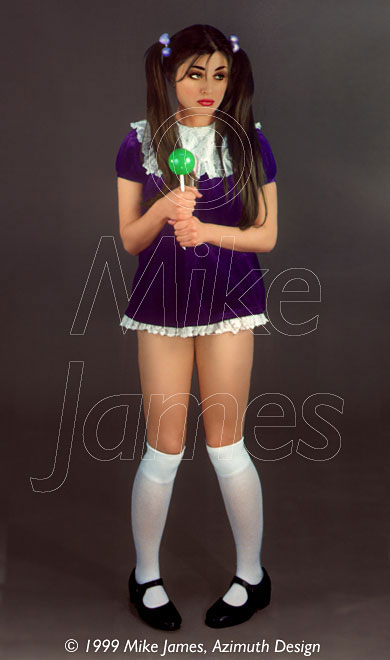 P053 Baby Tina

Mike said when he was at trade shows with Tina, he enjoyed watching the reactions on
customers faces as they paged through Tina's portfolio. Whenever he heard a quick burst
of laughter, he knew what pic they'd turned to. This is so ridiculously sweet, and charming!
The pout, the guarded two-fisted grip on her prize, the pigeon toed stance...just PRECIOUS!!
Copyright ©1999 Mike James, Azimuth Design
All photographs, in whole or in part, and all related materials are 
copyrighted and registered intellectual property of Azimuth Design. 
All rights reserved, in any media.
---
The Gremlins in the Garage webzine is a production of Firefly Design. If you have any questions or comments please get in touch.

Copyright © 1994-1997 Firefly Design.