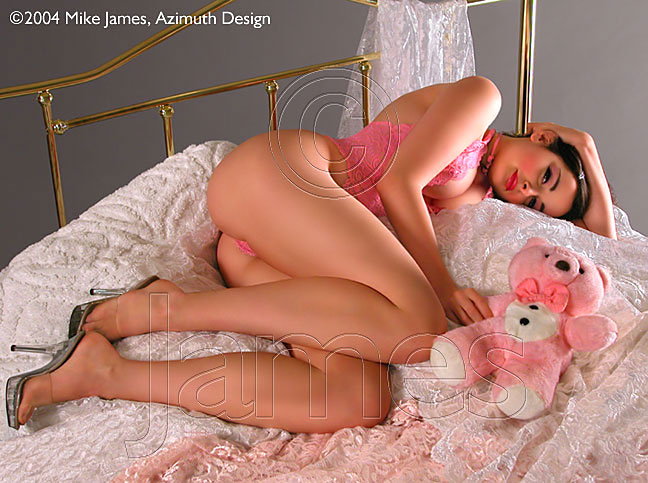 P260 Pink Nap
Well this is quite the pile of buttery baby flesh, considerately clad in pink lace. 
Rei's bodily charms are just barely contained here. The bounce light from the white lace illuminates 
her face and breasts like an angel. Her hand tenderly grasps the teddy bear's arm, a mildly suggestive
stand-in for a viewer's appendage perhaps. At any rate, a VERY warm and inviting image.
 
Copyright © 1999 Mike James, Azimuth Design
All photographs, in whole or in part, and all related materials are 
copyrighted and registered intellectual property of Azimuth Design. 
All rights reserved, in any media.