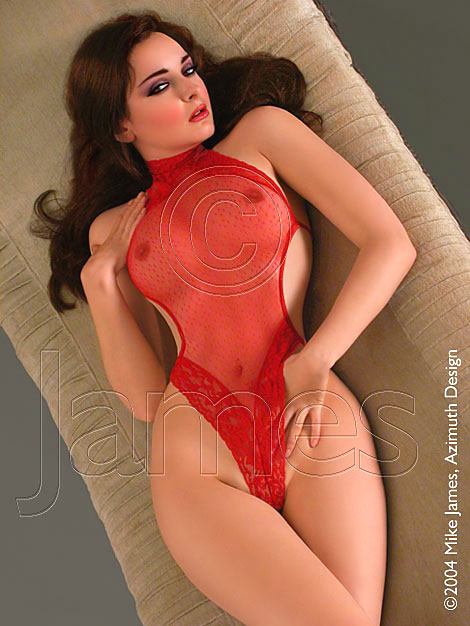 P258 Red Hot
Uh oh. Now she's awake. 
She catches you blinking in that tiny the hole in her ceiling, realizing 
you're getting a luscious, big eyefull of her. Okay, you naughty boy... 
You like to look? Well then, let the carressing, hip-squirming games begin.
This girl is like a wicked, Sex Princess! And Mike knows just how to frame her.
And I love the eyes in this one. Bravo.
  
Copyright © 1999 Mike James, Azimuth Design
All photographs, in whole or in part, and all related materials are 
copyrighted and registered intellectual property of Azimuth Design. 
All rights reserved, in any media.