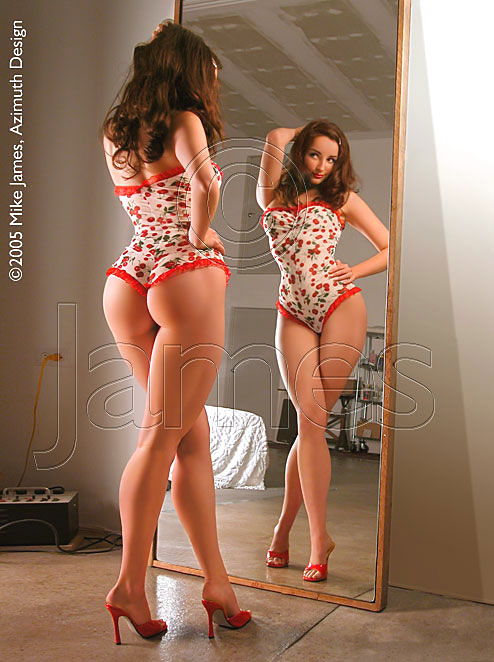 P255 Cherry Ass
You know, this is a really cute 1940's teddy, sprinkled with cherries. 
And the old-fashioned 40s pose itself is really great. I'm trying hard 
to admire the whole picure. But I can NOT peel my eyes off those perfect twin globes 
chevroned so sexilly with red-lace bands. That ass has it's own gravitational field.
It could pull the moon out of orbit. WOW!!!!
    
Copyright © 1999 Mike James, Azimuth Design
All photographs, in whole or in part, and all related materials are 
copyrighted and registered intellectual property of Azimuth Design. 
All rights reserved, in any media.