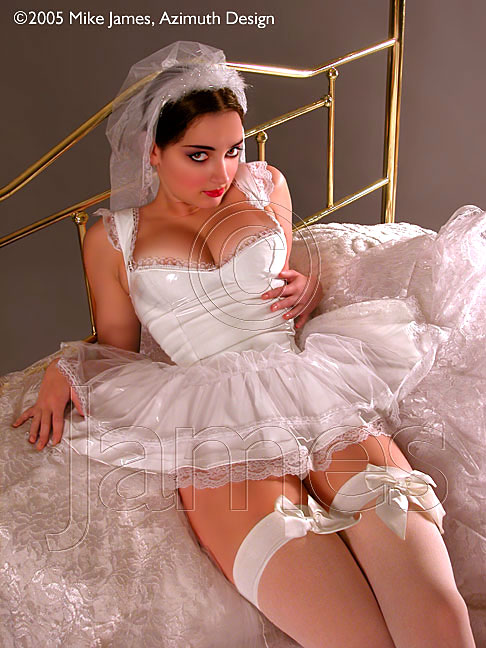 P254 Bride Baby
Cranking it to 11.
Rei's bridalwear choice caused a bit of a stir at the wedding, but here 
in the honeymoon suite it's naughtiness is gonna pay off BIG time.
With all the pretty lace, satin bows, and big brown doe eyes, Rei looks like a 
Disney princess with naughty connubial shenanigans in mind. 
A really nice tableaux. 
Against all that virginal white, her skin tones glow like hot embers.
   
Copyright © 1999 Mike James, Azimuth Design
All photographs, in whole or in part, and all related materials are 
copyrighted and registered intellectual property of Azimuth Design. 
All rights reserved, in any media.