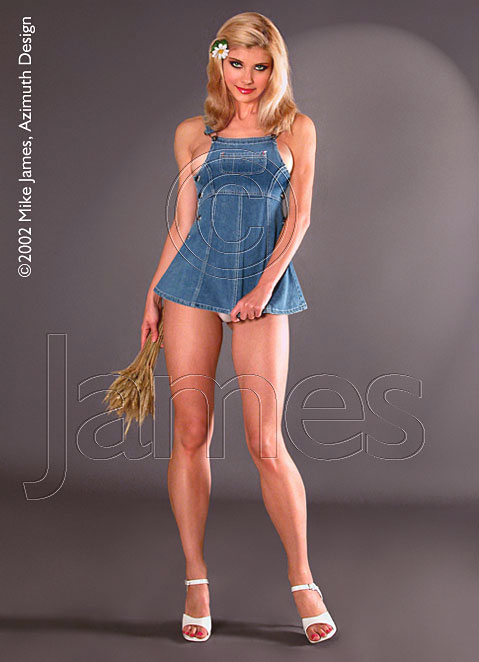 P253 Farmer's Daughter

This is Misha again (reference 3rd pic of Girlfriends, p187)
It's now been 5 years since Mike photographed her. Misha really admired 
what Mike did, and desired very much to come back "to shoot more sexy photos". 

"I really messed up" Mike says of her. "I adored everything about her. 
She was sweet, kind, appreciative, thoughtful, a hard worker, smart as a whip, 
loved to laugh, and enjoyed "pretending sexy". She possessed a quiet elegance 
that you can see in this picture, All this, AND she was extrodinarily pretty 
even without makeup! Just a mindblowingly perfect young lady. 
I really, really regret that I didn't keep in touch with her." 
   

Copyright © 1999 Mike James, Azimuth Design
All photographs, in whole or in part, and all related materials are 
copyrighted and registered intellectual property of Azimuth Design. 
All rights reserved, in any media.
---
The Gremlins in the Garage webzine is a production of Firefly Design. If you have any questions or comments please get in touch.

Copyright © 1994-1997 Firefly Design.