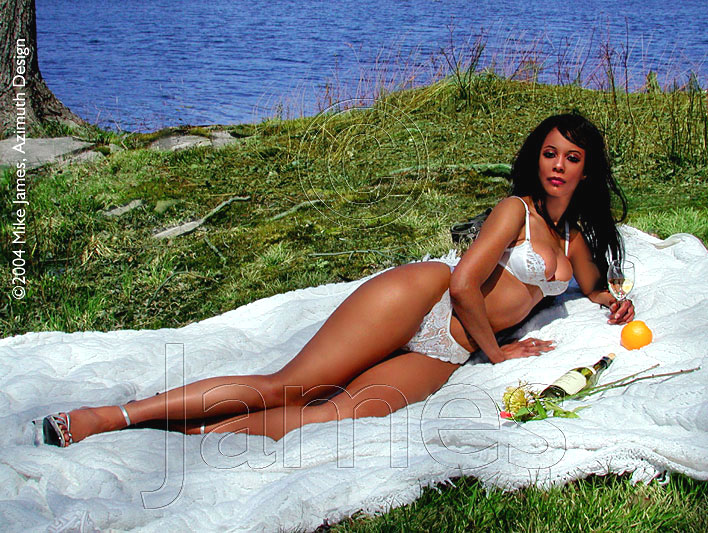 P252 Charlotte

Charlotte (aka "Raven") is an American Indian who is ALL legs. 
Mike met her at the monthly nude drawing sessions attended by artists in his area. Charlotte was the model.
Mike asked her to drop by his studio for a shoot. Obviously, shoot day was a nice enough to make a picnic spread 
with a bottle of Chardonay down by Mike's pond. Charlotte has the great, proud spirit common to American Indians.
Though fully modern, she honors ancient tribal customs admirably, and maintains a deep, spiritual regard for nature. 
Inside, she's a beautiful, kind, dignified, and elegant personage. Also,...she's super hot.
   

Copyright © 1999 Mike James, Azimuth Design
All photographs, in whole or in part, and all related materials are 
copyrighted and registered intellectual property of Azimuth Design. 
All rights reserved, in any media.
---
The Gremlins in the Garage webzine is a production of Firefly Design. If you have any questions or comments please get in touch.

Copyright © 1994-1997 Firefly Design.