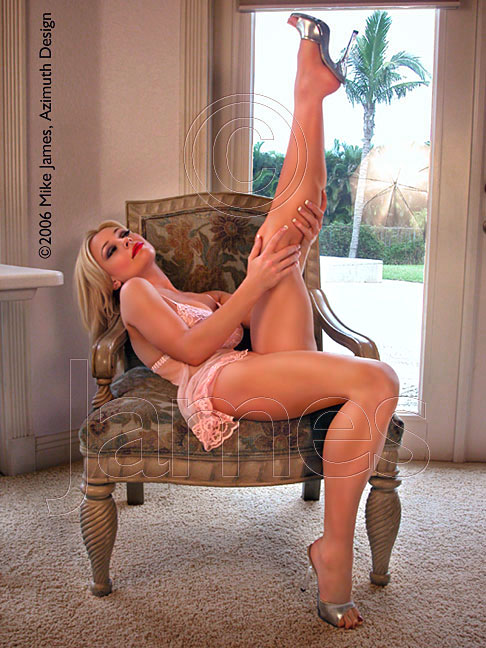 P250 Leg Lust

A perfect example of how sexy, (and unbelievably good) this girl is at posing... 
Mike had Rachael put on a flimsy teddy and plopped her in a big chair and simply said, 
"Okay, Rach ...just... hit a pose." 

Rachael slid down deep into the chair and shot up this gorgeous, big, naked leg. 
"I almost gasped" said Mike.
Then her head fell back dreamily and she began gently carressing her erect leg 
with her hands, like it was a giant phallus. 
"I went almost breathless!!! It took me utterly by surprise!" said Mike.
It was possibly the most sensuous thing I've ever witnessed. And it was ALL her. 
Thank God I retained enough wherewithall to snap the shutter." 
     
Copyright © 1999 Mike James, Azimuth Design
All photographs, in whole or in part, and all related materials are 
copyrighted and registered intellectual property of Azimuth Design. 
All rights reserved, in any media.