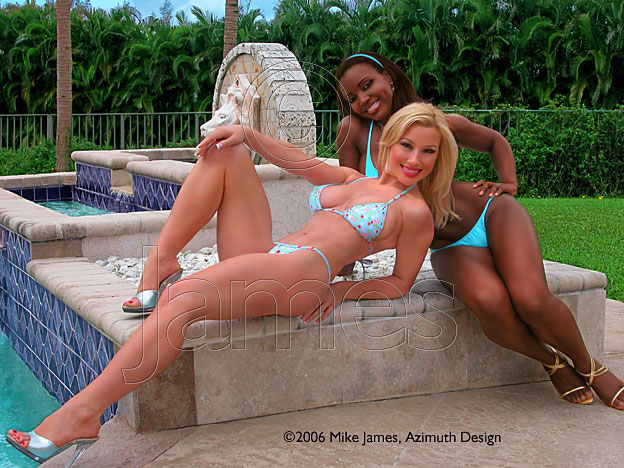 P249 Bikini Team

Knockout blonde? Nubian goddess? In teensy baby blue bikinis? Excuse me...I'm now making the sound 
Homer Simpson makes when thinking of donuts.
That's beautiful Rachael and Lola, BTW. And Mike wants a shout out to Mark for use of his Palm Beach 
estate for the taking of this and a few other pictures. His place is almost as gorgeous as these girls. 
And Mark's margaritas were flowing like water this day lubricating the experience to near-heaven. 
Big leg muscles ripple here in the most delightful way. And both girls possess smiles worthy of Ocsars!
Sumptuous and sweet.
     
Back to Girlfriends Thumbnails
Copyright © 2002 Mike James, Azimuth Design
All photographs, in whole or in part, and all related materials are 
copyrighted and registered intellectual property of Azimuth Design. 
All rights reserved, in any media.