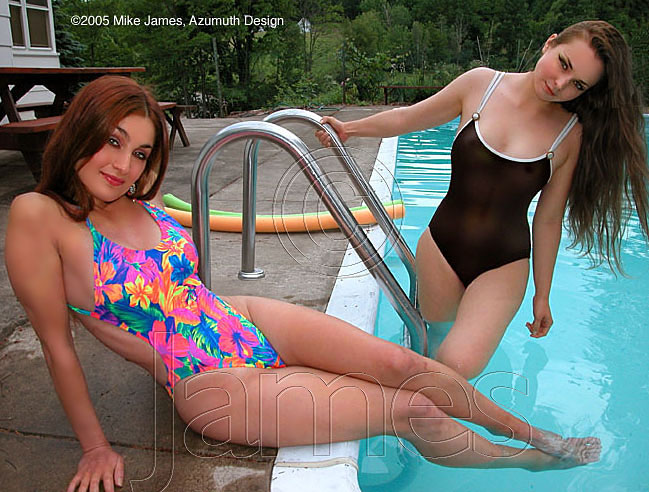 P248 Wet Girls

From now on when some idiot says to me "Have a nice day", I'm picturing this...
Tina, Erin, a pool, some swim noodles, and absolutely nothing to do but goof off. 

The thing about two girls in a picture is that it automatically sets into motion certain dynamics, 
possibilities if you will. One, if eyes are on you, it can easily be seen that they "vying" for your attention. 
Who will win? Oh, it's hard to decide. Perhaps you will simply award them BOTH the prize. 
Perhaps they will become jealous of each other's time with you, fight for your constant sexual attention.
Or perhaps they will grow as fond of each other, as they are of you. If so, a 3-way consolidation of affection
might be helpful. But then, you could be forced to service them constantly, so neither feels left out.
The point is, with two beautiful girls and fantasy...ALL roads lead to bliss.
     
Back to Girlfriends Thumbnails
Copyright © 2002 Mike James, Azimuth Design
All photographs, in whole or in part, and all related materials are 
copyrighted and registered intellectual property of Azimuth Design. 
All rights reserved, in any media.