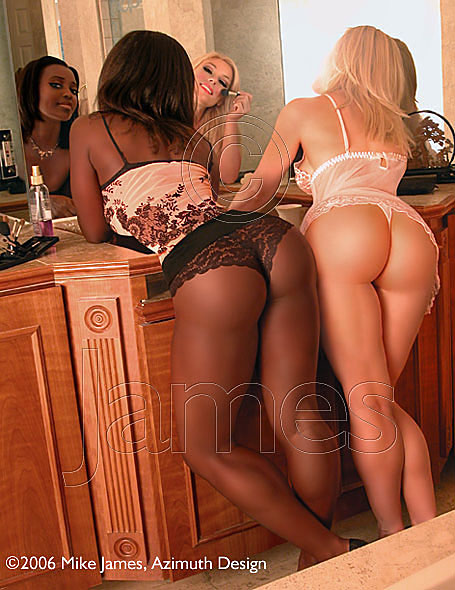 P247 Hip Kiss

Mike sneeked his camera into the bathroom before the ladies were
done applying their makeup for the upcoming shot.  Clearly, he found 
SOMETHING of merit in this impromptu scene. 
Now,...what could it be? ....A particularly pleasing composition?
The elegant warmth of the wood cabinetry? The soft ambient lighting, perhaps?
Or.... maybe... it was the frickin' wet-your-pants ASS DUEL going on!!!
Both girls jockeying for position, hipshotting their blue ribbon derrierres 
into each other, is like a booty call from hell! 
NOT to record it, would have been a crime againt all humanity.
    
Back to Girlfriends Thumbnails
Copyright © 2002 Mike James, Azimuth Design
All photographs, in whole or in part, and all related materials are 
copyrighted and registered intellectual property of Azimuth Design. 
All rights reserved, in any media.