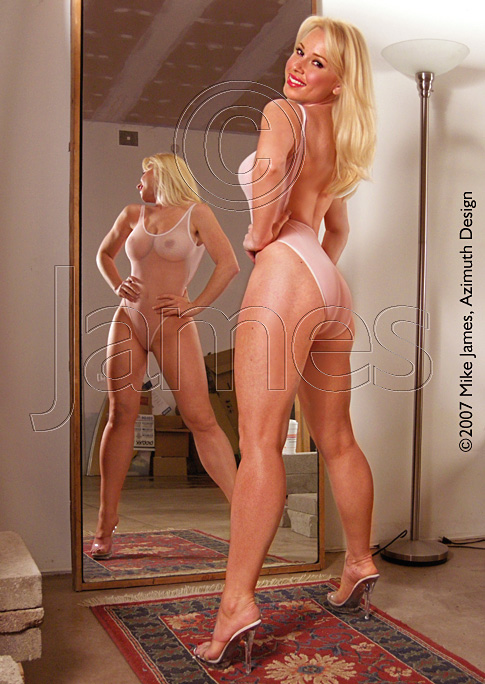 P245 Super Girl

Here's Rachael in 2007. Mike's been shooting her now for about 7 years.
and she's not giving up an INCH of her beauty! Her baby fat being gradually 
replaced with wickedly voluptuous muscle. Her hair, shiney and beautiful.
Mike says Rachael is, by far, the sexiest model he's shot. 
"When she's on, she virtually DRIPS lust. I mean, she's only 5'3" 
but she must have TEN females worth of "girl" in her...a SUPER girl."
Here, Mike's sheathed that perfect, killer body in a sheer pink condom. 
Add a smile like brilliant sunshine and it's just MERCILESS!
     
Copyright © 1999 Mike James, Azimuth Design
All photographs, in whole or in part, and all related materials are 
copyrighted and registered intellectual property of Azimuth Design. 
All rights reserved, in any media.