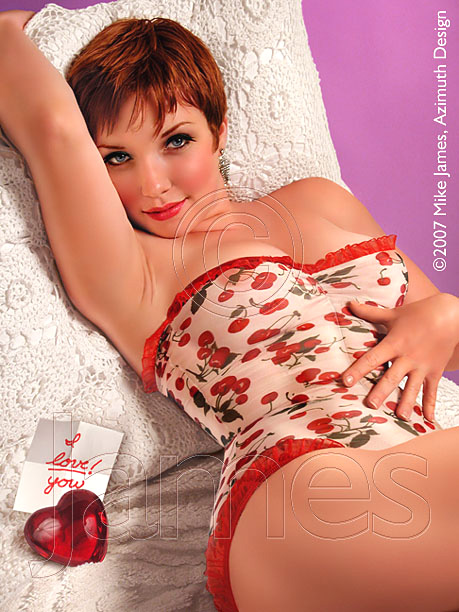 P240 Cherry
 
What a positively gorgeous image! With eyes that seem to peer into my soul 
and a note of affection, who could NOT fall in love with this girl? 
I've seen many pictures of women trying to be alluring, but few deliver 
this degree of successful emotional communication. Fawn's face, her pose, the outfit, 
the whole scene, just seems very, VERY authentic at communicating heartfelt love. 
Great job, Fawn and Mike. 
     

Copyright © 1999 Mike James, Azimuth Design
All photographs, in whole or in part, and all related materials are 
copyrighted and registered intellectual property of Azimuth Design. 
All rights reserved, in any media.
---
The Gremlins in the Garage webzine is a production of Firefly Design. If you have any questions or comments please get in touch.

Copyright © 1994-1997 Firefly Design.