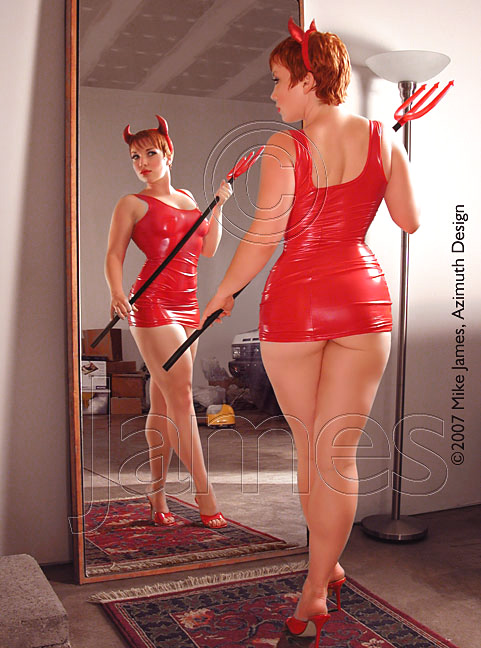 P239 Hotty
 
Send me to hell right NOW! I'd gladly serve an eternity in her firey kingdom, 
if I could but gaze forever upon this shedevil, strolling about wearing THIS ensemblé. 
I'm rather surprised here though! 
I mean, cute?...Yeah, Fawn's most definately, cute. 
Pixie-ish?...Yup, we've clearly established Fawn's a "pixie treasure".
Pretty?...just check out the NEXT pic for proof of that. 
But I would NOT have imagined this girl could look so freaking, unbelievably HOT!
Mike's mirror has reflected some mighty pretty girls, but THIS one's a total 
libido-smasher! I'm ordering a big print right now!

Copyright © 1999 Mike James, Azimuth Design
All photographs, in whole or in part, and all related materials are 
copyrighted and registered intellectual property of Azimuth Design. 
All rights reserved, in any media.
---
The Gremlins in the Garage webzine is a production of Firefly Design. If you have any questions or comments please get in touch.

Copyright © 1994-1997 Firefly Design.