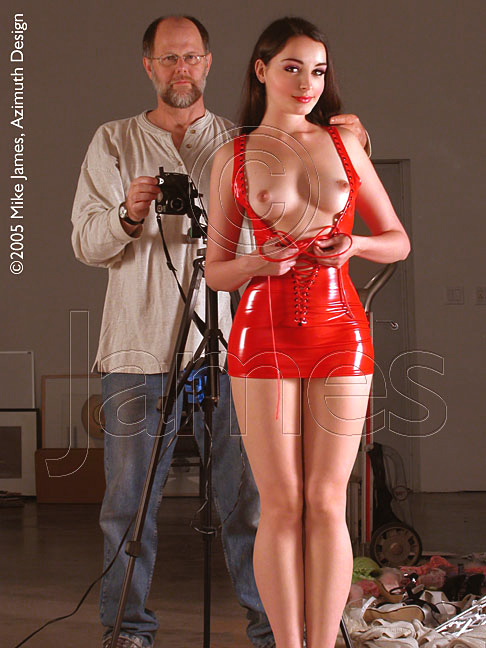 P238 Mike and Rei
HA!... P238. 
Get it?  Plutonium 238. Well, Rei is certainly a thermonuclear bombshell.

Mike doesn't expect anyone to buy this picture...He's in it. Ruining it.
He says it's inclusion here is pure indulgence. "Look, thousands of times, 
I've dressed up models, applied their make-up, and posed all these lovely women.
Can't I just occassionally, be in a picture WITH them?"
I guess we can forgive him. He's only made 2 appearances so far. 
And besides,... just look at Rei. This girl freakin' ROCKS!
So... thanks for the nice Rei picture, Mike. Now get back to where you belong.
   
Copyright © 1999 Mike James, Azimuth Design
All photographs, in whole or in part, and all related materials are 
copyrighted and registered intellectual property of Azimuth Design. 
All rights reserved, in any media.