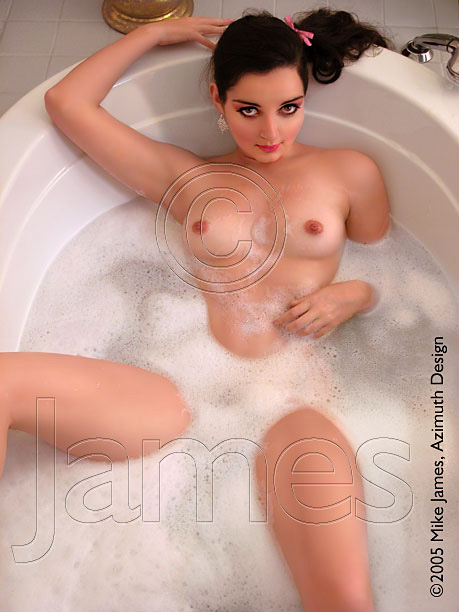 P236 Bubble Bath
Rei has the big doe eyes of a young girl. Also the breasts of a young girl. 
They are like these perfect things. 
Like identifying a constellation, one can connect the dots 
of her two pupils and two nipples to outline a perfectly symetrical trapezoid. 
That quirky happenstance aside, there's an awful lot of gorgeous Victorianesque 
beauty to ponder here, expertly composed. A simply clean and beautiful picture.  
    
Copyright © 1999 Mike James, Azimuth Design
All photographs, in whole or in part, and all related materials are 
copyrighted and registered intellectual property of Azimuth Design. 
All rights reserved, in any media.