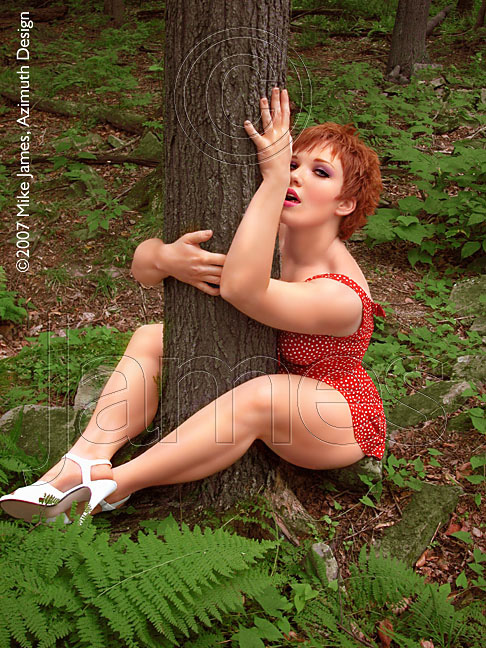 P235 Tree Hugger
 
Fawn, here displays her deeply felt appreciation of nature...a pretty little scene, 
right? But look again at the "degree" of her affection,... it almost borders on lust.  
Then it hits you. We're not going to get specific here, let's just say the tree trunk 
is an easy metaphoric symbol, and suddenly, it's very risqué image. 
That Mike seamlessly sneaks in such a boldly erotic reading under the mask 
of a sweet innocence, is really quite clever, a thinking man's artist at work.

Copyright © 1999 Mike James, Azimuth Design
All photographs, in whole or in part, and all related materials are 
copyrighted and registered intellectual property of Azimuth Design. 
All rights reserved, in any media.
---
The Gremlins in the Garage webzine is a production of Firefly Design. If you have any questions or comments please get in touch.

Copyright © 1994-1997 Firefly Design.