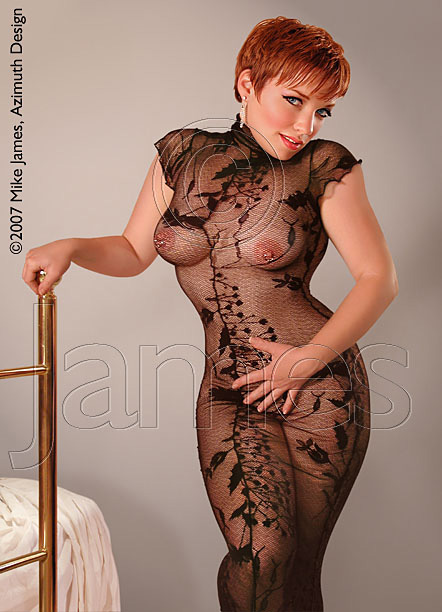 P234 Naked Lace

It seems every model who slips into this lace sheath becomes an instant SEX BOMB! 
Surprisingly, Mike says  he found this outfit at a Salvation Army thrift store! 
"It was a decorative lace covering over a formal, full length satin gown. 
I just cut out the satin gown part." he says laughing. 
At any rate, it's so flirty I can't stand it. Fawn is a total succubus in it. 
    

Copyright © 1999 Mike James, Azimuth Design
All photographs, in whole or in part, and all related materials are 
copyrighted and registered intellectual property of Azimuth Design. 
All rights reserved, in any media.
---
The Gremlins in the Garage webzine is a production of Firefly Design. If you have any questions or comments please get in touch.

Copyright © 1994-1997 Firefly Design.