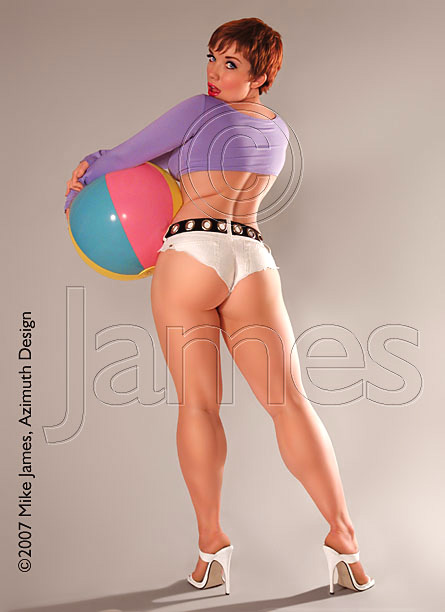 P233 Sun Shorts

Jeez, I'm already in love with Fawn's derrirre. I also like the title of this photo, 
"Sun Shorts". It's as if she's saying, "Yup, these are the shorts I wear to sun my bottom." 
Kind of implying, there's a completely practical reason they're cut so ludicrously high. 
Even so, just the fact that Fawn likes sunning her rump means she's a sensualist... 
Very clever. And BTW Mike, Fawn's lovely derrierre was quite enough....the slightly 
open mouth with the tongue visible inside is completely uncalled for. :-)

Copyright © 1999 Mike James, Azimuth Design
All photographs, in whole or in part, and all related materials are 
copyrighted and registered intellectual property of Azimuth Design. 
All rights reserved, in any media.
---
The Gremlins in the Garage webzine is a production of Firefly Design. If you have any questions or comments please get in touch.

Copyright © 1994-1997 Firefly Design.