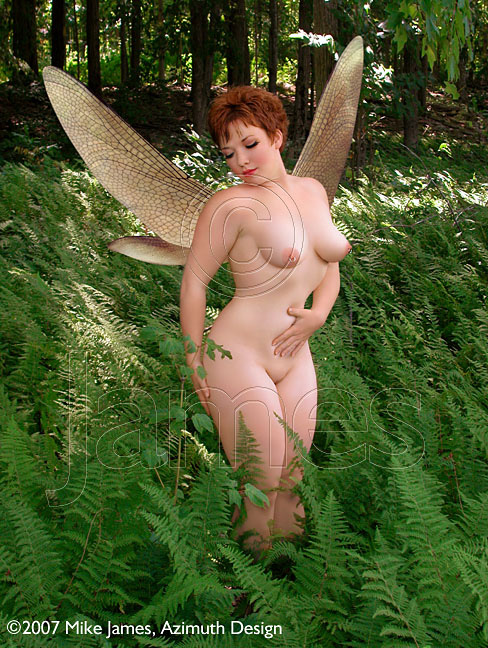 P232 Wood Nymph

Speaking of Tinkerbell!.... Wow!
This is an unusual fantasy piece for Mike. For one, he doesn't do a lot of outdoor photos 
and two, he doesn't often depict models as characters. So here's both. 
The only other picture I've seen like this is a nude Rachael (p104 Pixie), 
also a "storybook-type" image. 

Fawn makes a PERFECT fairy! A rare "nude" for Mike, but it's so tasteful,
beautiful and classic, it doesn't raise an eyebrow. 

Copyright © 1999 Mike James, Azimuth Design
All photographs, in whole or in part, and all related materials are 
copyrighted and registered intellectual property of Azimuth Design. 
All rights reserved, in any media.
---
The Gremlins in the Garage webzine is a production of Firefly Design. If you have any questions or comments please get in touch.

Copyright © 1994-1997 Firefly Design.