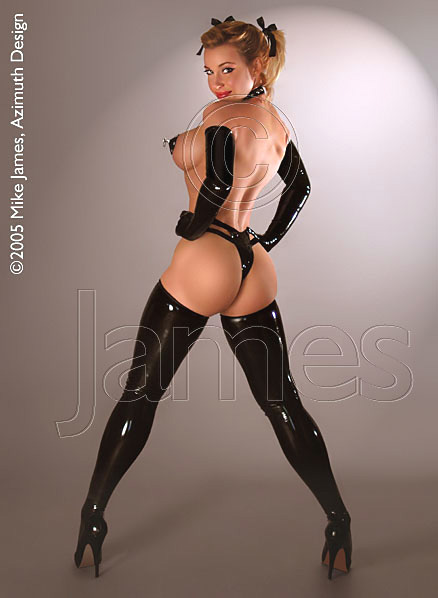 P228 Rubber Legs

Good GRIEF! My heart is pounding like a frickin' kettle drum!
I'm keeping track; that's three over-the-shoulder poses in a row.
This girl's an EXPERT at displaying her (utterly fabulous) posterier!
I can't remember when latex has looked more wicked than on this baby.
Rachael is Mike's yin/yang aesthetic personified...a sweet head perched 
ludicrously on a totally SICK body. I'm worshiping these legs! Whew!
    
Copyright © 1999 Mike James, Azimuth Design
All photographs, in whole or in part, and all related materials are 
copyrighted and registered intellectual property of Azimuth Design. 
All rights reserved, in any media.