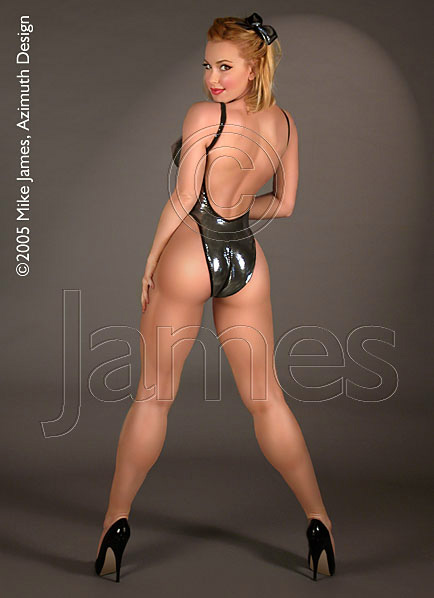 P227 Shiney

That's one wicked piece of swimwear. 
The way it drips deeply into Rachael's lovely crevice, one can imagine her tusché 
was masked off, hot, liquid pewter poured over it, and the mask removed. 
At least that's the process I prefer to ponder. :-)
A simple, clean, and arrestingly beautiful pose.
     
Copyright © 1999 Mike James, Azimuth Design
All photographs, in whole or in part, and all related materials are 
copyrighted and registered intellectual property of Azimuth Design. 
All rights reserved, in any media.