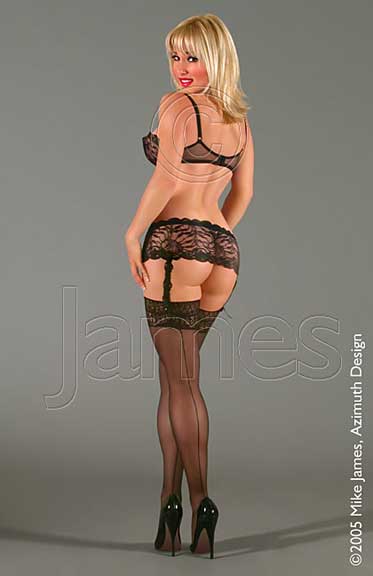 P208 Lace Wrap

This is the flip side of the previous picture's outfit.
As we can plainly see, Rachael has "sexy' covered in 360º.
Rach is one of those girls too "fully loaded" for runway.
But you won't find me coimplaining. Keep Rach comin' Mike.
We love every inch of her.

 
Copyright © 1999 Mike James, Azimuth Design
All photographs, in whole or in part, and all related materials are 
copyrighted and registered intellectual property of Azimuth Design. 
All rights reserved, in any media.